Panther excavating is your premier destination for all types of excavation services.  We have been providing top-quality service to residential and commercial clients for over 40 years in Pike, Wayne and Monroe counties.  We are a family owned business with the experience and ability to serve all of your excavation needs. 
We are your premiere provider of boulder wall building, planning and repairs with over 40 years of expertise.  Visit our Boulder Walls page to see the value we give you.  
Our demolition expertise will be able to get you through any remodeling or reconstruction project. Visit our demolition page to view the timeline of our Tanglewood Ski Area demolition in the Poconos, Pennsylvania. 
We know how important property drainage is for our customers, and that's why we give you the best drainage services you can find in NEPA.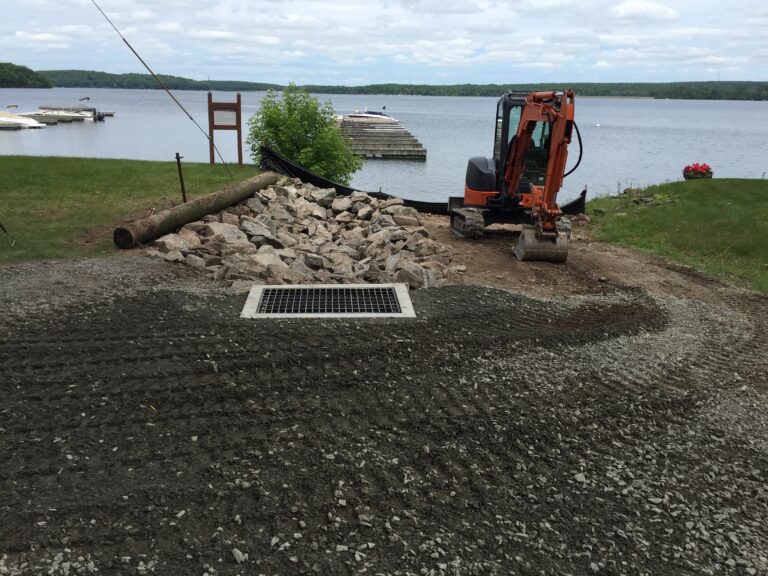 Building your new home is special, we know that.  Our construction services will give you relief knowing that your home will be resting on work done at a quality standard. 
Septic issues can ruin the comfort and luxury of your home.  We help our customers clean up a dirty mess with septic repair, installation, and extraction.